Who is Riding?
The following riders have registered for the 2022 200-on-100, which will be run Saturday, 6/25/2022. Some represent teams of riders, so we won't really know who's riding until we're lined up at the start!

Steve B., VT *-*-*
Henry F., MA *
Kyle L., VA
Dana D., MA
Bram K., VT
Gerry G., NJ
Fernando B. MA **
Mark O., MA*
Lance P., VT
Rob D., CT**
Greg J., PA
Douglas C., CT
Ralph A., CT *
Ed A., CT****
Peter F., NH***
Dennis D., CT*
Phillips H., CT
Doug B., ME
Sean D., VT

David P-K, VT
Bobby S., NH
John H., CT
Bri K., PA
Chris P., MA
James S., VT
Jim McP., CT
Kevin C., MA
Hannah B., VT
David L., MA
Mark., L, MA
Steve E., MA
Leslie R., NH

-->
* Returning riders
Only

2022-6-25 05:00:00 GMT-04:00

until we start riding the 2022 200-on-100.
Time to recover!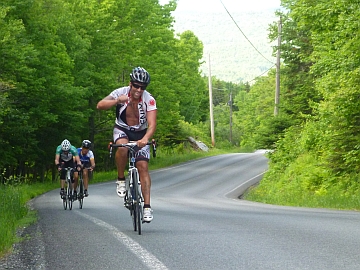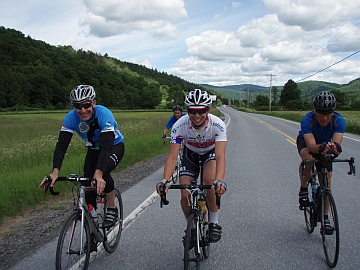 Cruising towards Hancock
under a typical 200-on-100 sky (2014)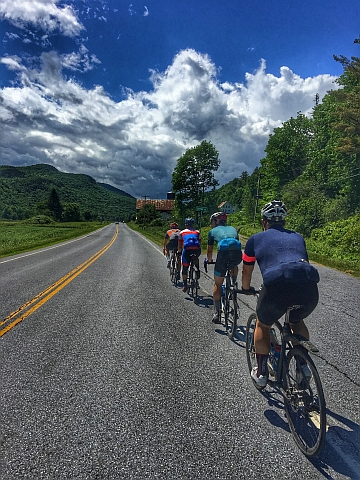 Different group,same location, it's deja vu all over again! (2017)