Who is Riding?
The following riders have registered for the 2023 200-on-100, which will be run Saturday, 6/24/2023. Some represent teams of riders, so we won't really know who's riding until we're lined up at the start!

Steve B., VT *-*-**
Michael K., NY
Eli M., QC*
Rob D., CT***
Andrew M., VA
Anna F., VA
Barbara L., CT
Brandon S., CT
Oliver G., NY
John C., MA
Barbara K., VT
Thaddeus W., NM
David L., ME *****
John H., CT *
Jim McP., CT "
Eric A., CT *
Lance P., VT *
Kevin B., NH
Lance S., OK
Mark O., MA **

Edward E., VT
Doug B, ME *
Joe S., MA
Jay C., MA
John C., MA
Adam W., QC
Anne V., QC
Carl F., QC
Dave P., VT *
Nolan H., VT
* Returning riders
Number 23 is in the bag.
Time to enjoy those strong legs!.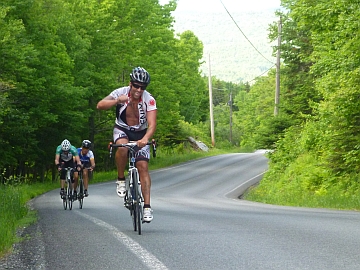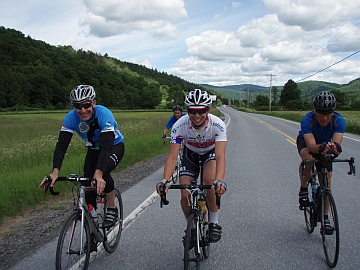 Cruising towards Hancock
under a typical 200-on-100 sky (2014)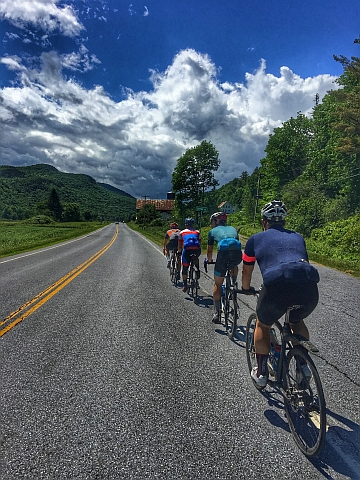 Different group,same location, it's deja vu all over again! (2017)